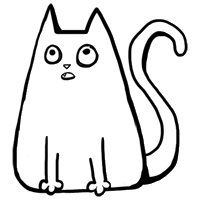 Meet Pharaoh. He's the main cat of the house. He's male, 1.5 years old (I'm writing this in 2010), white domestic short hair, and really, really big. He's not fat; his hair's just really poofy, making him look huge. He pretty much does whatever he wants around here. He likes drinking from the sink and bullying Dusty.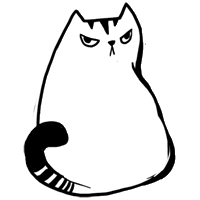 Dusty is Pharaoh's playmate. I adopted them together. She's female, 1 month younger than Pharaoh, and a lot smaller than him. She's a tabby brownish gray domestic short hair. She's really, really shy around people, and she's scared of strangers, but she's really good with me, so that's all that matters. She's a bit cross-eyed, and it does affect her coordination a wee bit, but she's perfectly healthy.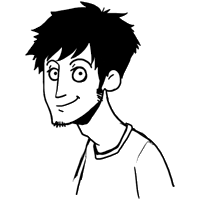 Alex has the fortunate position of being my boyfriend. He's got an Associate's Degree form the Hollywood Kitchen Academy and is working on a Bachelor's in Business at Cal Poly Pomona.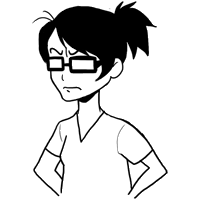 I'm currently studying Animal Health Science at Cal Poly Pomona to become a licensed RVTg. I draw for fun and to keep my mind off things. I also write here and there.